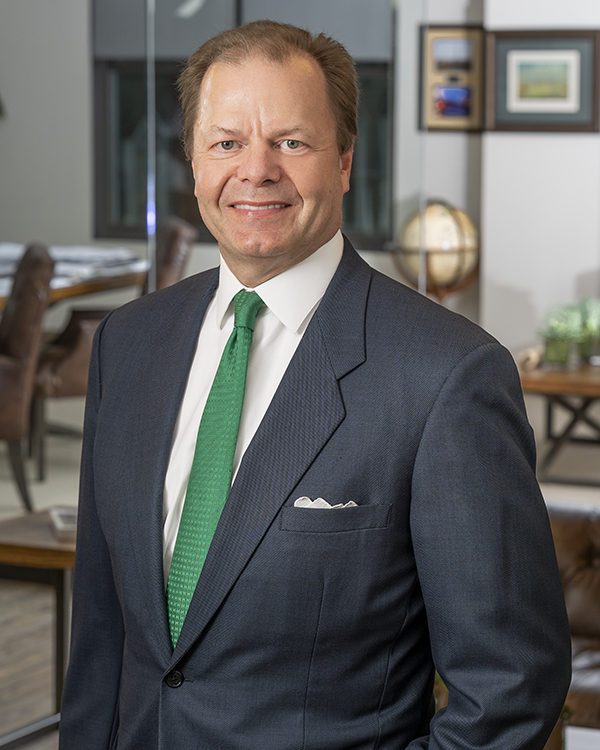 Jeffrey W. Miller
Managing Partner / Co-Founder
Jeffrey Miller is a Managing Partner and Co-Founder of Vortus Investments. He has over 30 years of significant financial, managerial, operational, and technical experience in the global upstream industry.
Prior to co-founding Vortus, Jeff was the Director of Upstream for Mercuria Energy, based in Geneva, Switzerland and Fort Worth, Texas. He had global responsibility of origination, investment analysis, negotiation of acquisitions and divestments, as well as management of the upstream investment portfolio of Mercuria and its affiliates.
Jeff also served as the President of Moncrief Oil International, a private independent oil company with a global portfolio. In conjunction, he was the Managing Partner of Moncrief Minerals, which focused on mineral and non-operated assets in the Barnett Shale. Jeff led the monetization of these assets in several successful transactions.
Previously, Jeff was a Managing Director in global investment banking for UBS/Dillon, Read & Co. and was also a petroleum engineer with Exxon following graduation from Texas A&M University.
In 2015, he was elected to the Texas A&M University Petroleum Engineering Academy of Distinguished Graduates and serves on the executive committee of the Texas A&M University Petroleum Engineering Advisory Board. Jeff is also a trustee on the Texas A&M 12th Man Foundation Board and on the Executive Committee, and was prior Co-Chair of Industry Advisory Board, for Texas A&M Petroleum Engineering School. He was elected in 2019 as a Board Member of the Independent Petroleum Association of America (IPAA).
Jeff holds an MBA from Columbia Business School and a Bachelor of Science with Magna Cum Laude distinction in petroleum engineering from Texas A&M University.